WE ARE A COMMUNITY ORIENTED
Golf Academy
Our Give-Back Program
We have a give-back program to our low-income youth surrounding each academy location in the U.S., as well as our donation centers in the Cape Flats regions of Cape Town, South Africa. Our give-back program in the surrounding community is a "scholarship" program we offer to families that are not able to afford golf. For every 10 active students, we donate 1 full scholarship that we pay for a junior to join our academies program. Our donation center makes sure to give low-income families a way to play this game for free through donations we send from 20% of our profits. By being involved in this academy, you are helping this game grow to levels where it never reached before. This game should be for everyone, and unfortunately, it is only for the select few. Our number one mission is to grow this game through our community programs and give the opportunity to learn life skills through golf for everyone.
What Makes us Unique
We are the only full-time player development academy that focuses on families with an emphasis on juniors. We have multiple sites around the country with plans to open into the hundreds. We offer classes year-round at our locations, have the lowest ratios in the country, hire only certified PGA professionals who are educated in the latest development styles and do this all at an affordable price. We are a membership academy like no other, and offer seasonal camps 12 weeks a year, field trips for our junior members to golf-specific places (PGA Tour Events, fitting centers), and provide a unique supportive golf community that grows together. We offer educational seminars, drop-in clinics, open house events, and special events throughout the year open to our members and their guests. We instruct adults using the latest equipment and teaching methodologies and can work with any age, and ability.
Fully Qualified Instructors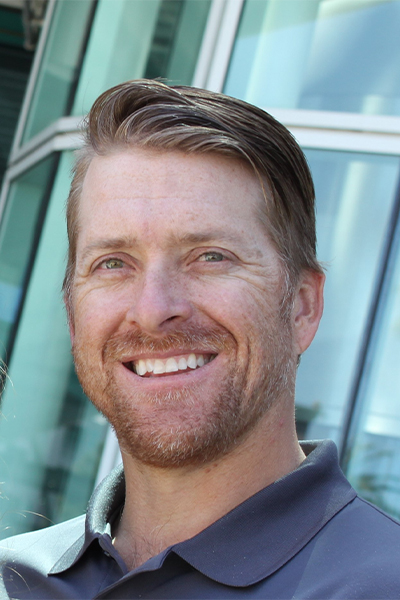 Tony Brooks – Owner/ Indian Palms Country Club
Tony Brooks - Owner
Tony grew up in Johannesburg, South Africa, and has been in and around golf since he was 4 years old. He is a third-generation golfer and spent his entire life dedicated to his craft. Being a junior golfer in the 1980s, he felt it was instrumental for shaping his mentality, and provided him a glimpse of how life worked and gave him an advantage over other children his age. He wants to make sure the next generation and onward will have the same opportunities he did by introducing golf in their lives.
 He was involved in many sports as a youth and continued to play them throughout his childhood. He shared a love for martial arts,  and earned a black belt in Taekwondo in 1996, and was training to fight competitively. After some thought on what he wanted to do for the rest of his life, he decided to focus his career in golf which began in 1998. Working the country club environment at multiple facilities including the famed Riviera Country Club, he becomes one of the youngest Head Professionals at 26. In 2006 he had an urge to play professionally, and for the next 3 years focused on playing as a career. At the end of the 3-year commitment to playing, he found himself teaching more, so he decided to switch his career from playing to teaching, and pursued the PGA Masters Program. He earned the PGA Masters in 2016 making him one of the youngest in the country at 38 and continued under the PGA Legacy Program. A feat he shares with less than 1% of the population of PGA Professionals in the world (1 of 350 professionals since 1969). Fast forward until today, and his corporation is now responsible for opening multiple sites across the country and world, creating careers for fellow PGA members, saving golf courses from closures by introducing new communities through his academies, and donating funds to his sister site in South Africa by partnering up with the Heal the Hood Foundation. Apart from running the company, he also is the Director of Instruction at our Indio site, loves the desert, and is always available for a quick game of chess! 
2020 ADM Certified

2018 GRAA Top 50 in U.S. Growth of the Game Professionals

2018 PGA Legacy Master Professional

2016 PGA Master Professional – Instruction

2014 PGA Certified Professional – Instruction

2009 PGA President's Award for Growth of the Game

2007 PGA President's Award for Growth of the Game

​2006 TPI Certified

2004 PGA Class "A" Member

1998 PGA Apprentice

Career Low 63 – Aurora Hills GC – Denver, CO.

GolfTIPS National Magazine Contributor

Southland Golf Magazine Contributor

Champion Golf Magazine Contributor

Black Belt – Taekwondo 1996

Published 2 books

Poet and musician
Ryan Davis – Director of Instruction / Balboa Park G.C.
Ryan Davis - Director of Instruction / Balboa Park Park G.C.
Ryan Davis is a member of the PGA of America. No matter your age or playing ability, Ryan brings the game of golf to life!
He grew up in southern California and started playing golf at age seven and played competitive junior, high school, and collegiate golf. Ryan attended Portland State University, where he earned a degree in sociology and quickly realized the game of golf was not only a passion but a career path.
Ryan has been in the golf industry since 1999 where he began his career at Columbia Edgewater country club near Portland, Oregon, and then moved back home to work at the prestigious Mesa Verde country club in costa mesa, California.
Ryan loves to teach golf and he has taught thousands of group and private lessons for kids and adults over the course of his career.
Most recently he was the lead junior golf instructor at mile square golf course in fountain valley, ca.
Ryan is excited to teach golf for Lion Junior Golf Academy.
2014 Pga Certified Golf Professional In Teaching & Coaching
2005 Pga "class A" Professional, Completed Pga Golf Management Program
Won 2 Oregon Chapter Pga Pro-am Events As Low Net Professional.
Passed Pga Player Ability Test With A 36-hole Score Of 142 (72, 70).
Bachelor Of Science- Portland State University, Portland, Or, Sociology.
Low Medalist With Score Of 70 In Cif High School Golf Invitational At La Cumbre Cc.
Golf Team Member On 2nd Place Cif State Boys Golf Championship At Marbella Cc.
Beat Tiger Woods In J
Bill Metcalfe – Director of Instruction/ Mission Bay G.C.
Bill Metcalfe - Director of Instruction/ Mission Bay G.C.
Passionately involved in the game of golf for nearly 50 years, Bill Metcalfe picked up the game from his father, Bill Sr., after moving to Southern Nevada from Pittsburgh, PA, at age eleven. Although Bill excelled in other sports, he quickly fell in love with golf, and as a junior golfer, he won his first tournament at age thirteen. His ten junior golf championships included leading his Chaparral High School team in Las Vegas, to its first state title in golf his junior year. As a senior the following year, he earned the distinct honor of being named as a high school All-American.
Bill began his professional career in 1989, winning six times in state opens and on regional tours over the next 20 years. In 1995, Bill began his intense study of the golf swing, developing the foundation of his teaching and coaching beliefs and methods, which he has refined over the course of his teaching career and still guides him to this day.
As his playing career came to a close, he shifted his focus to teaching full-time, moving from Las Vegas to Orange County, in 2008, to become the Director of Instruction at GolfTEC. Firmly believing in his personal teaching methods, Bill went on to form his own golf teaching facility in 2010, the billzone, in San Clemente, CA. There, he built a successful academy until a car accident sidelined his career in 2015. After surgery, therapy, and rehabilitation, Bill returned to golf instruction and coaching in 2018, when he began coaching with TGA Premier Sports and SoCal PGA in after-school programs and, most recently, with Jane Rosenberg at the Black Gold Junior Golf Academy in Yorba Linda, CA.
Bill's passion for golf and genuine personality allows him to connect in a unique way with golfers of all skill levels and ages—junior golfers as well as adults, ages six to 85—and is excited to join the Lion Golf Academy and Tony Brooks' vision for expanding the academies to San Diego, as the Director of Instruction. 
Okky Masgono – Assistant Teaching Professional / Mountain Meadows Golf Course
Okky Masgono - Assistant Teaching Professional / Diamond Bar Golf Course
Okky Masgono was born and raised in Semarang, Indonesia. After graduating high school, he attended Mt. San Antonio College in Walnut, CA. He was active in sporting events, winning a single and double sectional badminton championship, and led his high school basketball team to first place in Hexos Cup sectionals two years in a row. 
He was introduced to the game of golf in his early twenties. Fortunately for Okky, he learned how to play the right way – starting with some guidance from a golf professional. This was essential in learning the fundamentals of a solid swing and getting to know the game better. 
After 8 years of enjoying the game of golf, Okky decided to become a PGA Professional. Currently, he is at Level 3 of the PGA Associate program (all within the span of 18 months). He started out at the Anaheim Hills Golf Course as an Assistant Golf Pro and has now joined the Lion Golf Academy to teach and introduce the enjoyment of the game of golf to everyone of all ages. As a drum instructor between 2010-2014, he has had many students ranging in any level and age. He stopped teaching when he moved out further east and started his own shipping business. Now, he's doing what he loves and loving what he does. 
People say: "Practice makes perfect." But in golf, Okky believes that: "Practicing the right way makes perfect." In 2 years, he was able to develop a better golf game faster than most weekend golfers who have not had professional lessons. The correct repetition of solid golf fundamentals is key for a consistent game. Golf is complicated and a hard game to learn. It is his job to break it down to you in the simplest way possible in a way that anyone at any age can understand. At the same time, not forgetting to make the learning process fun, and to meet the goal of every student the best he can. After all, golf is a game, and everyone playing it should have fun. 
Thurlo Jansen – South Africa Donation Site
Thurlo Jansen
Thurlo Jansen tirelessly gives back to the game of golf by offering out of pocket programs with inner-city youth in Cape Town, South Africa, and its surrounding areas. Thurlo who is a retired firefighter teaches the secrets of life through golf. He has helped thousands of juniors who would never have had a chance to try this game, and to love it. Some even go on to being club professionals and aspiring tour professionals. We have partnered up with Thurlo, and are sending what we can through our programs in America. The goal is to promote this game of golf through the communities that support it. We are proud to have Thurlo on board with us, and we cannot wait for many more years of prosperous growth both in America, South Africa, and eventually the world!
Seth Waggoner – Plantation Golf and Country Club
Seth
Seth grew up in Southern Ohio where he spent much of his time playing golf on the junior circuits in West Virginia and leading his High School Golf Team to the Ohio State High School Championship in Columbus, Ohio.  He decided to make the golf industry and share his love for golf with others a career.  He attended Florida Gulf Coast University in Fort Myers, Florida and majored in Resort & Hospitality Management with a focus in PGA Golf Management.
While working through the PGA curriculum he served as the Lead Assistant Golf Professional at Glen Eagle Golf & Country Club in Naples, Florida.  After graduating and receiving his PGA Class "A" certification he was hired as the PGA Head Golf Professional at Plantation Golf & Country Club.  He has over 7 years of teaching experience with all ages and skill levels of players.  He believes in the future of the game and that the golf industry has loads of untapped potential.  He wants to help create a learning experience that fuels the future of the game and bring the golf industry back to the leader in sports and youth development.  Seth utilizes the V1 golf video system, Flightscope launch monitor technology, and ADM principles to make the game of golf fun and engaging for all ages.
ADM Certified 2020

PGA Class "A" 2018

Bachelor of Science in PGA Golf Management 2018

Member of Ohio State Championship Qualifying Team 2012